Artikelnummer: PDB2102M
Submersible pump for clean and slightly polluted water
Compact
Version with float
Trustworthy
Ebara's Optima series is a reliable and efficient submersible pump series, designed for various applications such as drainage, water supply and , with high quality materials.
View product specifications
Description
Ebara's Optima submersible pump series is the ideal solution for pumping water in various applications. This series of pumps is designed to provide reliability and efficiency for a wide range of applications, including drainage, water supply and .
The Optima series is available in different models with different capacities and powers, allowing you can choose the right pump to suit your specific needs. The pumps are equipped with high-quality materials such as stainless steel and bronze, making them resistant to corrosion and wear.
The Optima series is produced by Ebara, a leading manufacturer of pumps and other equipment for water management and treatment . The company has built an excellent reputation for innovation, quality and reliability and has been active in the sector for decades.
Reviews
Write a review
Write a review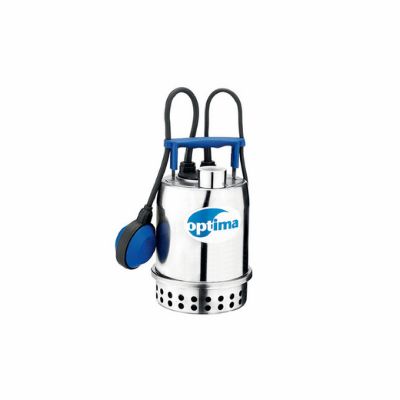 Ebara
Optima A
Artikelnummer: PDB2102M
Submersible pump for clean and slightly polluted water